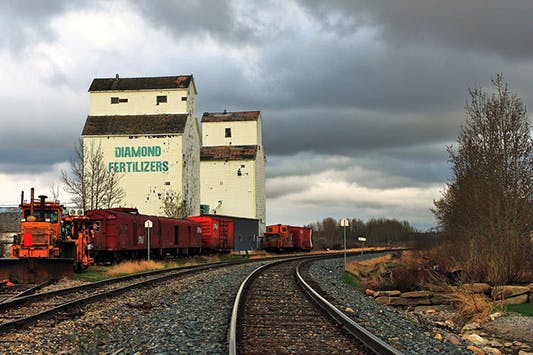 Dewinton is comprised of West Dewinton which is the area west of Highway # 2 and a little south of 22X to about the 2A highway overpass turnoff to Okotoks. East Dewinton is the area north and south of Dunbow Road. Both are in the MD Foothills and both areas boast quick access to Calgary particularly given the recent Deerfoot Trail extension which intersects with Dunbow Road and # 2 Highway South.
Heritage Pointe, a newer lake community north of Dunbow Road, is a community with gorgeous high quality custom homes positioned around the 'man made' lake and golf course area to the East. This community falls within the east Dewinton area. Heritage Pointe home prices range from $750,000 up to $2M+ for certain lake homes.
3 beautiful golf courses are in East Dewinton including Carmony, Heritage Pointe and Cottonwood courses. West Dewinton also contains a very prestigious private school, StrathconaTweedsmuir School, where students receive wonderful teaching and a creative curriculum. The Calgary Polo Club is also in West Dewinton near StrathconaTweedsmuir school. The small hamlet of Dewinton is on the west Dewinton side and has a quaint atmosphere with small store and small town residences.
Many beautiful acreages exist in East & West Dewinton ranging from $600,000 up into the $3M plus depending on size, views and location. There has been a lot of subdivision, particualrly cul-de-sac subvisions, in both the East and wWest Dewinton sides with real estate values moving upward at a steady pace.
East Dewinton also borders the Norris Coulee area to its south. Norris Coulee is comprised of 3 1/4 sections developed with estate quality acreages averaging about 3 acres in size with bridle  paths, 3-rail fencing, manicured boulevards, covenant controlled building and its own school.
---
SCHOOLS
Red Deer Lake Grades K-9 Tel: 256 4906
Heritage Heights School Grades K-9 Tel: 938 1400
For more information on schools in the Okotoks area contact Foothills School Division No. 38 or www.fsd38.ab.ca
LOCAL PRIVATE SCHOOLS:
Strathcona Tweedsmuir Grades K-12 Tel: 938 4431
Edison School Grades K-12 Tel: 938 7670
Glenmore Christian Academy Grades K-9 Tel: 254 9050
---
LIFESTYLE