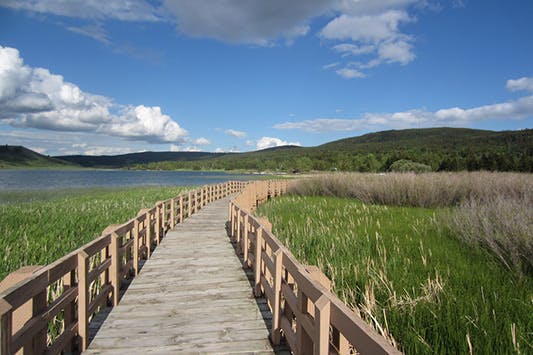 Bearspaw is part of M.D. Rockyview and is located to the northwest of Calgary off the 1A highway which continues northwest from Crowchild Trail. It is only minutes outside the Calgary area. Bearspaw is a very established acreage community with numerous executive style acreages ranging in value from $850,000 up to $4,000,000+.
There are some small raw land parcels available in Bearspaw and you should expect to pay around $400,000+ for an undeveloped parcel. There are a few opportunities to still get a few remaining larger parcels of land in the 40 acre range but one can expect to pay over $2M for any of these when they do come available.
Recently WebbCo International Real Estate Development Inc. secured a 72 acre parcel in Bearspaw where they are developing 33 two – acre lots. The uprecedented demand for estate lots in the prestigious community of Bearspaw ensures a quick sale of the completed lots above the $400,000 per lot projection.
Bearspaw falls within Range 2 & 3 Township 24, W5 of the MD Rockyview.
Bearspaw is noted for its quick access to Calgary, exceptional mountain views and proximity to many amenities. This is a high demand area for smaller executive style acreage living. The area contains many established acreages 20 years + along with numerous new, upscale acreage homes built by several of Calgary's best home builders.
For more information go to: www.rockyview.ca
---
SCHOOLS
Bearspaw School, kindergarden to grade 8, is a beautifully designed ranch style school and services students west of the city limits, north of the Bow River, 1/2 mile south of highway 567 and 1/2mile east of Glendale Road. 95 % of students are bused or driven to school because of the dominance of acreages in the area.
For more information go to: www.rockyview.ab.ca
---
LIFESTYLE
BEARSPAW GOLF & COUNTRY CLUB
Recently a new beautiful golf course has been developed in the south area of Bearspaw. There is also an established golf course on the north side of 1A also within the Bearspaw area called Bearspaw Country Club, an 18 hole beautiful course with 50 tee driving range.
For more information go to: www.golfbearspaw.com
---
BEARSPAW LIFESTYLE CENTRE
Enjoy the Bearspaw Lifestyle Centre. There you will find a number of programs suitable for all ages as well as a variety of different events held there throughout the year.
For more information go to: www.bearspawlifestylecentre.com
SEARCH BEARSPAW MLS® LISTINGS NOW!